ditto upscale resale is a unique store designed to make everyone a winner!
Donors bring their new or gently used items to ditto.
Customers benefit by being able to purchase high quality items at low prices at ditto
Eastern Christian School benefits from the sale of those items at ditto.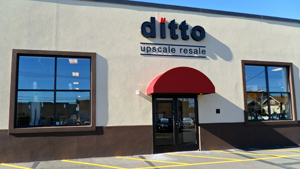 All proceeds go directly to the school with a portion of our profits donated to other non-profits and charitable organizations in the community.
Supporting ditto positively impacts the lives of many students and their families as well as the community at large.  Come in today and discover our wonderful selection of clothing, jewelry, furniture, lighting, toys, home goods and much more!